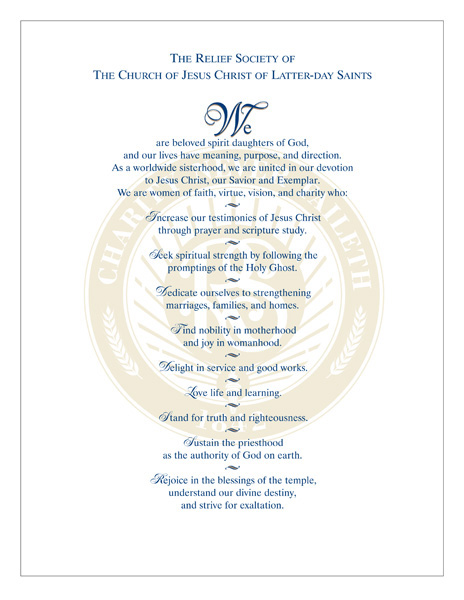 In Sept. 1999, under Sis. Smoot's Presidency, we were given a declaration that encompassed all the ideals, goals, and purposes of the Relief Society.  Sis. Beck's Presidency doesn't emphasize this declaration, but it is still available to us to use in our own meetings.
I have come to learn how each presidency focuses on different aspects of our organization.  Trying to do everything all at once is overwhelming, and defeats the purposes we have set out to do.  If you are looking for a specific direction, or theme, to follow, Sis. Beck encourages us to go to our Bishop, discuss the matter with him, and align ourselves with the Priesthood, in whatever direction they are going.  Inspiration plays an important role here as all leaders have the right to follow the inspiration they receive.  The Priesthood leaders would be wise to invite the sisters to speak up and share their concerns and together they fulfill the needs of their ward.
The purposes of Relief Society, from the beginning, have been 1) Faith, 2) Family, and 3) Service. If you read through the Relief Society history you will see clearly these three points laid out as fundamental. Sis. Beck is the first one to lay it out in a neat little package for us. This threesome is what we should be focusing on right now. Even as you read through the Declaration, you will see the same three emphasized.
Here are the words to the Relief Society Declaration:
We are beloved spirit daughters of God, and our lives have meaning, purpose, and direction.  As a worldwide sisterhood, we are united in our devotion to Jesus Christ, our Savior and Exemplar.  We are women of faith, virtue, vision, and charity who:
Increase our testimonies of Jesus Christ through prayer and scripture study.
Seek spiritual strength by following the promptings of the Holy Ghost.
Dedicate ourselves to strengthening marriages, families, and homes.
Find nobility in motherhood and joy in womanhood.
Delight in service and good works.
Love life and learning.
Stand for truth and righteousness.
Sustain the priesthood as the authority of God on earth.
Rejoice in the blessings of the temple, understand our divine destiny, and strive for exaltation.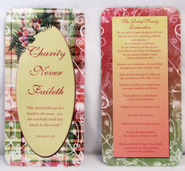 When our Priesthood leaders speak to us, we need to be prepared to listen to their messages. We are all volunteer servants of the Lord, and must learn to work together. If our leaders say something we question, we need to ponder and pray about it. If they say something that causes the Spirit to stir within us, we need to act on it. May our hearts be open, may our wills be aligned, may we all move into action.