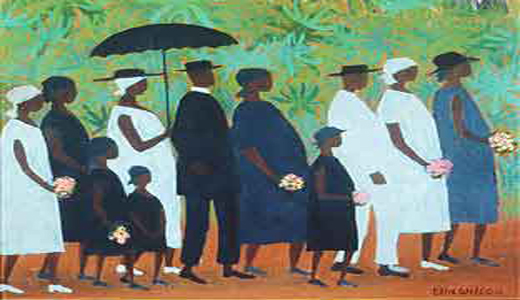 Funerals don't happen very often, but when they do, it is important they are handled in the most sensitive, smoothest way possible.
This is a list created by Michelle Linford, of Mormon Women. She and her committee have used this, learning through trial and error, finally hitting on a helpful set of guidelines.
I will add a note that in Utah, it is absolutely essential that the Relief Society serves "the typical Mormon meal": Ham and Funeral Potatoes. The very few times I have seen a different menu, the family (each time)has sweetly mentioned their disappointment in not having any funeral potatoes. It makes me curious what funerals from other parts of the world serve. I offer my recipe at the end of this post.
Be sure to check the handbook for some of the basic instructions.
Contact the family. Typically, the RS President just needs to hug, hold hands, and listen. Especially listen for special needs from this family. Information you will need to get from the family is:

Headcount for the luncheon
Date and time of viewing and funeral
Audio-visual needs for slideshow, etc.
How they want the viewing set up: tables, pictures, displays, guest book, etc.
Any special requests: people to involve, meal, special help, etc.
Make sure the Bishop knows.
Contact the building coordinator immediately.

 Reserve date and time for viewing, funeral, and luncheon. If there is a conflict (a stake baptism, for example) see that you coordinate usage of the kitchen, RS Room, and cultural hall, with the appropriate people.
Make sure the RS room is available for the viewing. If not, designate another room.
Plan where display tables will be set up
Coordinate help in setting up tables and chairs
The typical meal is ham, funeral potatoes, fruit/jello and green salads, rolls, and dessert.  Sometimes the family likes to pay for the ham. Otherwise, the ward budget could take care of this expense. Everything else should be provided by the Relief Society.
Contact home and visiting teachers. Ask them to help with food or other assignment.
Check the paper goods supply in the RS closet.
Assign food—Note: The following estimates are based on 50 guests:

1-2 hams (red-foil Costco hams—serve sliced on a tray)
3-4 (9×13) pans funeral potatoes
2 (9×13) pans jello salads or 3 large bowls fruit salad (Jello salads are not as popular as they used to be)
3 green salads plus a few bottles of salad dressing
6 dozen rolls
3-4 (9×13) pans cake/dessert
2 bags crushed ice
1 lb. butter (half a cube on each table)
Make salt and pepper available from the kitchen
Assign work shifts

Men needed to help set up and take down tables and chairs

Each round table can sit 8 people. Plan on 8 tables for 50 people
2 long tables for food line. Consider setting food on tables so people can pass on both long sides, or start at both ends and meet in the middle
A separate table for desserts
Any other tables needed for displays, guest books, etc.
One person needs to be there at the beginning of each gathering of viewings and funeral to greet the family.
Three to four people should be in the kitchen to receive the food and begin setting everything up (about 30 minutes before start of the luncheon—have ovens turned to "warm").

Tablecloths and centerpieces
Water pitchers filled
Butter, salt, and pepper
Direction of food service
Garbage cans placed in cultural hall for easy cleanup
Assign someone to get the flowers transferred from chapel to cultural hall
Have three people serving (keep food stocked on serving table, fill water pitchers, garbage, etc.)
At least six people are needed for cleanup.

Special notes:

*A nice touch is to have someone handing out rolls to children as they come into the room after the viewing, before the meal.  It's a long day for them!

*Don't let the family do any work, even if they offer. This day is for them and they should have everything done to truly serve them.

*What makes this list so helpful is experience has shown that this list works. It is so easy to forget something when you want things to go well. We want our service to be generous, well done, and truly helpful. Details are important!
FUNERAL POTATOES
24 oz. frozen hash browns
2 cans cream of chicken or mushroom soup
2 cups sour cream
1 cup grated cheese
1 Tb. dried onions
Mix together.
Top with:
2 cups crushed cornflakes (toppings can be crackers, nuts, other cereals, potato chips, breadcrumbs)
2 Tbs. melted butter
Add diced ham for a main course, if desired
Bake 30-40 min. at 350 degrees.
The Painting is called Funeral Procession by Ellis Wilson. I fell in love with this painting as it hung over the mantle in The Cosby Show Living Room.