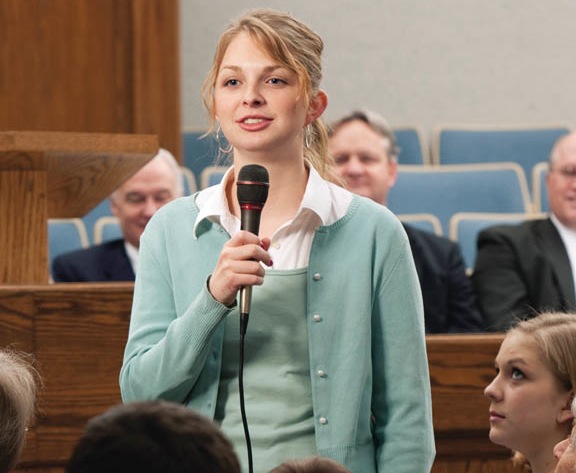 It's a new year! That means it's time to evaluate where we stand and continue challenging ourselves to move forward along the path toward exaltation.
Can you believe how Satan is working overtime? He has convinced the world that it's blasphemous to try to be like God. He has worked his poison into every girl and woman, making her feel weak, inferior, and insecure. His politically correct platform keeps us neutral, shy, and innocuous. He has blinded everyone who tries to see through the mist in which they walk.
It's time to get out of the mist and walk into the light. Right? Come with me as I share some power and promise with you. This is stuff I've just recently learned and realized and I can't wait for you to be as excited as I am to know TRUTH.
Tad R. Callister does a comparison, in The Infinite Atonement, between Moses and Enoch. Moses was one of the greatest prophets who ever lived on this earth. Every Christian, and Jew studies his life and words. But Moses had a huge weakness: "I am slow of speech, and of a slow tongue." (Exodus 4:10) The Lord called Moses to be his mouthpiece knowing full well about this speech impediment. Moses must have been scared to death! But the Lord said, "Who hath made man's mouth?" (verse 11) The commandment was to go and do, but Moses hesitated. Elder Callister states, "Moses could not believe his speech problems could be solved by the Lord; instead he sought his own solution—a spokesman." (pg. 229)
The Lord allowed Moses to use his brother, Aaron, as his spokesman, but was disappointed in Moses' lack of faith in Him. We have lots of scripture that tells us the Lord will overcome everything for us, including our weakness. Read Ether 12:27, Philippians 4:13, Jacob 4:7, James 4:10, and 1 Peter 5:7.
Paul had a "thorn in the flesh", but cried triumphant when he said, "Most gladly therefore will I rather glory in my infirmities, that the power of Christ may rest upon me. Therefore I take pleasure in infirmities, in reproaches, in necessities, in persecutions, in distresses for Christ's sake; for when I am weak, then am I strong." (2 Cor. 12:9, 10) I often refer to these verses as the "Bring It On" verses; spoken humbly of course.
I believe Pres. Ezra Taft Benson's favorite scripture was Isaiah 40:29, 31 where it says, "He giveth power to the faint; and to them that have no might he increaseth strength. But they that wait upon the Lord shall renew their strength; they shall mount up with wings as eagles; they shall run, and not be weary; and they shall walk, and not faint."
Enoch was also a great prophet. The Bible doesn't say much about him, and the great thing he did, but where Moses lacked in faith, Enoch shined bright. Enoch "bowed himself to the earth, before the Lord, and spake before the Lord, saying: Why is it that I have found favor in thy sight, and am but a lad, and all the people hate me; for I am slow of speech." (Moses 6:31) Enoch humbly accepted his assignment from the Lord and he "went forth in the land, among the people, standing upon the hills and the high places, and cried with a loud voice, testifying against their works; and all men were offended because of him." (verse 37) The wicked people began to listen to him and asked him who he was and what he was doing. He answered, "the Lord spake with me, and gave me commandment; wherefore, for this cause, to keep the commandment, I speak forth these words. The Lord which spake with me, the same is the God of heaven, and he is my God, and your God, and ye are my brethren" (verses 42-43). Be sure to read the entire chapter.
Enoch didn't hesitate, but trusted in God. With this power of obedience, faith, and trust Enoch was able to convert the entire city. And the city became Zion, raised up into a cloud. Enoch explained the doctrine of Christ (also found in the 2 Nephi 31:13, Mosiah 18: 9-10, 3 Nephi  11:31-41, 4th Article of Faith) with such a strong, sure voice that hearts were touched and the people repented and were baptized and all were glorified.
Don't get me wrong. Moses was great. In fact, we are possibly more like him than we are like Enoch. Having complete faith in the Lord Jesus Christ is the key. Letting our weakness, fear, and shame go is our challenge. Allowing the Atonement to work through us and be our strength is what makes the Atonement personal to each one of us. "The Savior is always standing by, anxiously longing to endow us with those powers that will convert our every weakness to a strength." (pg. 226)
This year, let's use His power, already offered, for good. We can use it in our callings, our families, our everyday lives as we work to build the kingdom of God and hasten His work on the earth.