Oh, no! Another post on Family History work! We Mormons have so much to do, how are we expected to do it all!
I've been reading through the recent conference talks. By the way, I was complaining about how I wanted to read each talk, but never seemed to have time to do it. But a friend suggested I listen to them while I'm getting ready in the morning. And lo, and behold, that turned out to be a brilliant suggestion. Each talk is only about 16 or so minutes long, just enough time for me to get myself looking presentable. Later, I'll go and underline some of the thoughts that stuck out for me and write about my impressions. It's worked so far and that's where this post came from.
When I reread/listened to Elder Quentin L. Cook's recent conference address on Roots and Branches, I was struck by the miracle that is happening around us that many really aren't aware of. It is an absolute miracle that we are able to do serious research from a computer. And how miraculous is it that we can connect with a never-before-heard-of relative either through our common goal of gathering our joint ancestors, or the unmistakable link through DNA. And who could ever have guessed, but a prophet of the Lord, that so many temples could be built and used receiving daily miracles as we perform the work of the Lord.
First of all, what is the doctrine surrounding Family History?
Put simply, and in Elder Cook's words, "Our Father's plan is about families." Elder Cook reminds us what Malachi said—that the hearts of the fathers and the children will be turned toward one another (Malachi 4:5-6). Elijah, the Old Testament prophet, was the last one on the earth to hold the sealing power of the Melchizedek Priesthood. The Jews celebrate his anticipated return by setting a place for him at every Passover meal. However, we believe he has already come to Joseph Smith, at the time of the Restoration, giving Joseph Smith the keys to perform work for the dead in the temples of this last Dispensation of time. In fact, that is the all-important work of this last Dispensation: to gather the Lord's people into families.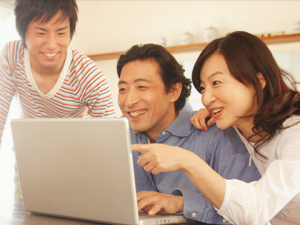 So when we say we have no time to do the very work we have been assigned to do, I think that calls for a re-evaluation.
My problem is that I think too big and I get overwhelmed. How do I start? What line do I work on first? What do I do with the information I find?
Typically, what ends up happening to me is I will pick a line, or person, to research, and almost immediately I will become so engrossed I let everything else go to pot. Warning: Family History work is addicting! But here's the miracle: Because so much is available on our computers, and through the Internet, and even on our phones, we can take our research with us everywhere we go and do a little here and a little there. We can put the kids to bed then spend the rest of the evening looking through several newspapers online searching obituaries. We can attend a baseball game while connecting with a relative who is working on the same line. We can watch TV while scanning and organizing photos on www.familysearch.org. "The greatest happiness in God's generous plan is finally reserved for those who are willing to stretch and to pay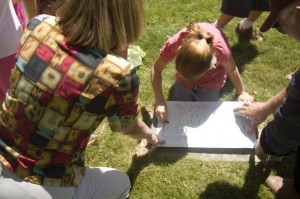 the costs of journeying to His regal realm." (Neal A. Maxwell, Ensign, May 2002, p.38)
Elder Cook suggests that we commit to spending our Sabbath day doing our part in hastening the work. Get our children involved and work together to prepare names to take to the temple. He also suggests holding "Family Tree Gathering" parties. Everyone comes prepared to show what they've been working on, or share family keepsakes with one another.
I love what President Heber J. Grant used to do:
"In January 1928 he decided to establish every Thursday night as Grant family temple night.  Endowed members of the family gathered for dinner and then went to the Salt Lake Temple to receive sacred ordinances in behalf of their deceased ancestors.  On his birthday in 1934, 50 family members assembled in the temple and participated in the sealings of 1,516 children to their parents" (Teachings of the Presidents of the Church, Heber J. Grant, Chapter 6, p. 53).
Pres. Grant said,
"We can generally do that which we wish to do… I do not know of any one that is any busier than I am, and if I can do it they can, if they will only get the spirit in their hearts and souls of wanting to do it.  The trouble with so many people is they do not have the desire" (Heber J. Grant, p. 54-55).
What can Relief Society sisters do to encourage Family History work?
My suggestion is for Relief Society presidents to ask their Activities Committees to get involved. Face it; we all need reminders to get us through life. If someone on the Activities Committee is assigned to encourage, challenge, and help the sisters do this sacred work, we won't hear statistics such as these, reported in Elder Cook's talk:
51% of adult Church members currently do not have both parents in the Family Tree section of the Church's FamilySearch Internet site.
65% of adult Church members do not have all four grandparents listed.
If the sisters worked on those percentages alone, it would be another miracle we can all participate in as we hasten the work of the Lord.