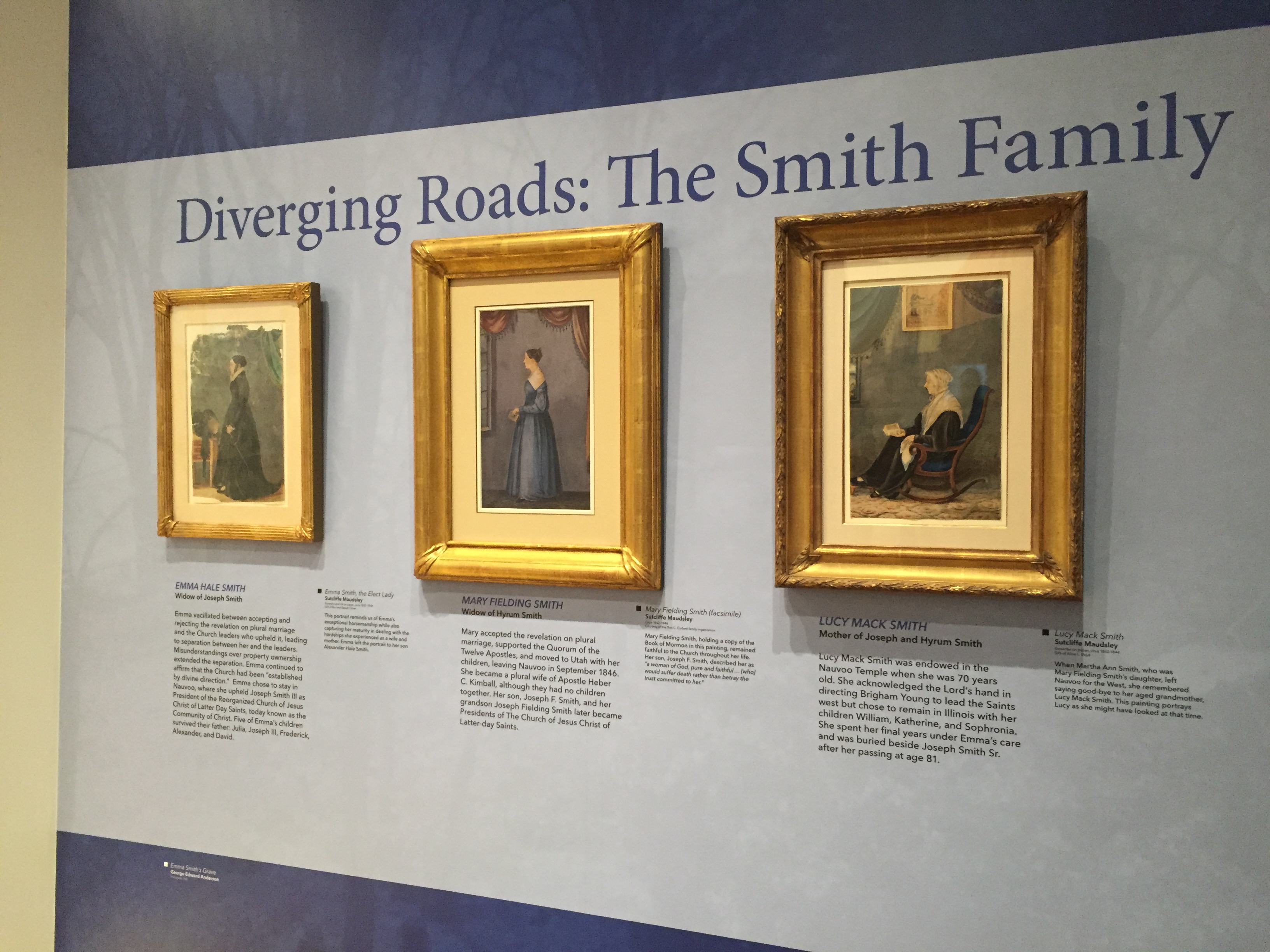 While serving as a docent, at the Church History Museum, we used to say that the Museum was the best-kept secret in Salt Lake City. I always enjoyed sharing the stories of our Church History.
The Church History Museum has been closed all of this past year redesigning the entire main floor and I would like to personally invite anyone, coming to Salt Lake City, Utah, to stop by and visit. You will not be sorry. This museum can no longer be the best-kept secret, but must become our city's "second" calling card (Temple Square being the first).
As you walk in, the main floor is unrecognizable from what it used to look like. And it's new message and focus is bold, modern, and fully engaging; just short of spectacular.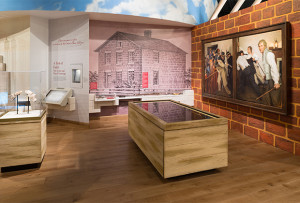 This museum takes you on a journey from New York to Nauvoo, through the beginnings of the Church. New artifacts have been discovered in the attics of Salt Lake homes (of all places), or discovered at Church historic sites, donated to, or stored by, the Church, and are now on display to be shared with everyone. And the artwork is breathtaking.
A new film, depicting The First Vision, is in a specially built theatre where the screen surrounds you, and you actually feel like you're in the grove. The message is bold and clear, and there is time to digest it in the solitude of your own Sacred Grove.
The emphasis is unapologetically on Joseph Smith. Since the beginning, he has been led, and he led heroically. His family supported him. His friends stood by him. And God was with Him. In a day when so many have cast their lots against him, even within the membership of the Church, this Church hails him as the Restorer of truth upon the earth.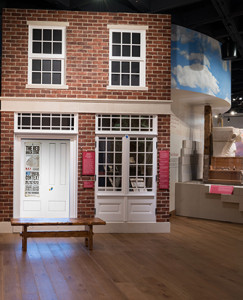 I walked through the exhibit almost with my mouth hanging open. They have vignettes of scenes mixed in with artifacts, plaques, videos, and audio snippets that tell the story. There are interactive displays everywhere. As I rounded one of the corners, I ran into a group of women watching a video of the first gathering of the Relief Society displayed on the door of Joseph Smith's Red Brick Store.
There were testimonies to read, hear, and feel. Not only were we seeing a history of a devout people, we were learning why they felt the way they did, why they made the choices they made, and we had time to think about it and ponder the reason why this message is important.
Walking up to one wall display, I was struck by it's powerful lesson. Three faithful women were displayed. The first was Emma Smith. Under her picture, we were reminded that she was faithful and supportive of her husband, but failed to sustain that faith by becoming bitter and staying behind in Nauvoo. Her children left the Church and formed another church. The second was of Mary Fielding Smith. After losing her husband, Hyrum, she accepted polygamy and went with the Saints out west. Her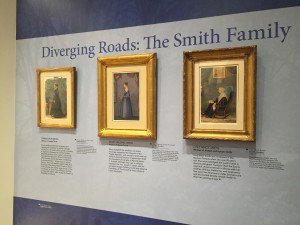 children became presidents of this Church. Finally, there was Lucy Mack Smith, who was baptized at age 70, supported her son Joseph Smith through everything, and because of her age, and her love for Emma, she stayed behind and is buried alongside her husband, Joseph Smith, Sr.
It was touching for me to have a chance to ponder the choices I might have made. What choices am I making today. What messages am I sending my children by my words and actions? What road will they continue on because of my influence? What am I willing to do because of the love I feel for them? Each of these women sacrificed so much. How much am I willing to sacrifice?
So many of us fall under a similar story as each of these women experienced. We make choices, but the choices don't end with us, they go on to the next generation, and are even held up as legendary as life progresses. For years, sisters in the Church condemned Emma for her choice. They sneered at her for not enduring to the end. "And look what happened to her children!"
Mary Fielding Smith, on the other hand, outsmarted the captain of her wagon train, never accepted welfare, and stood firm in the faith until she died at a fairly young age. Her offspring have become the mainstay, and stalwart, of the Church.
And then there's Mother Smith who was so full of love, in spite of all her hardships. Who can imagine losing three sons within days of each other, and watching helplessly as one son is hated, abused, and tortured over and over again? But she would not leave Emma behind. Her loyalty and eternal love is hailed through the generations.
Yes, I found many lessons in the new museum. Most of all, as I walked through, I rehearsed in my own mind the testimony I am able to share alongside these early Saints. Tears came to my eyes as I witnessed Heavenly Father and Jesus Christ appearing to Joseph Smith. The spirit confirmed that witness to me. As I continued along the path of displays, further light and knowledge came to me as I encountered how it all came about and what sacrifices these people made. Most importantly, the testimonies rang true to me and reminded me why it's important for me to keep my testimony of Jesus Christ bright.