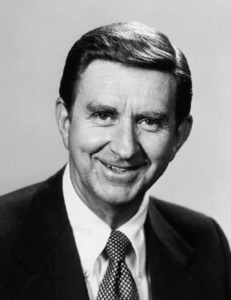 Several years ago, I discovered an article (and wrote a post about it here) about a group of teenagers wanting to organize themselves into a Latter-day army of righteousness. This group of youth was mentioned in Marion D. Hanks' Priesthood session address in Oct. 1971. I enjoyed recalling my feelings in discovering these young people and their fired-up attitude.
In Nauvoo, there was great excitement to be involved in the work of the Lord. The enthusiasm even spread to the youth, who wanted to organize themselves to help in the kingdom of God. In The Relief Society Magazine March 1917 issue, you can read about these youth who proclaimed their allegiance to the young latter-day church. What makes this article so remarkable is that these young people were following the inspiration of what the priesthood offers each one of us, which is to be involved in the building up of the kingdom of God.
Over the years, I have written a lot about what the priesthood means to both men and women. In my study of this subject, I have gained a firm testimony that the priesthood has been given to the inhabitants of the earth for the express purpose of bringing all of God's children back into His presence. The priesthood is not only for the men, as some have misinterpreted, because men are not the priesthood. It is the power of God, and the means by which all of God's sons and daughters can receive the ordinances necessary to gain eternal life.
What strikes me about this group of young people is that they didn't distinguish between his and her duties. They simply wanted to be "all-in" doing what they could to bless the lives of others. This is how the Priesthood and Relief Society were meant to work together.
Sis. Burton gave a wonderful explanation and testimony of the priesthood at BYU's Women's Conference. Here, she quotes Elder Hales:
"As I have studied, pondered, and sought to better understand the priesthood, it has been helpful for me to consider what the world would be like without it. Elder Robert D. Hales explored this idea when he said: 'Can you imagine how dark and empty mortality would be if there were no priesthood? If the power of the priesthood were not upon the earth, the adversary would have freedom to roam and reign without restraint. There would be no gift of the Holy Ghost to direct and enlighten us; no prophets to speak in the name of the Lord; no temples where we could make sacred, eternal covenants; no authority to bless or baptize, to heal or comfort…. There would be no light, no hope—only darkness' (Robert D. Hales, "Blessings of the Priesthood," Ensign, Nov. 1995).

"The thought of no priesthood power is a sobering thought. I, for one, stand up and rejoice that this sacred power has been restored to the earth through a prophet of God in this last and glorious dispensation of the fulness of times!" (Linda K. Burton, "Priesthood: 'A Sacred Trust to be Used for the Benefit of Men, Women, and Children," May 3, 2013)
Sis. Pat Holland also gave an incredible talk about how women should view the priesthood. She said,
"Isn't it interesting that rights, as approached in this language from the Lord, seem to say nothing male or female. Though the verse speaks of priesthood, surely every woman's rights and powers are conditional on exactly the same premise. Those are the rules of the game for everyone—male, female, black, white, bond, or free (see 2 Ne. 26:33).

"And those last two verses—45 and 46. Are women the only ones who should have their bowels "full of charity"? Are men the only ones who should "garnish" their thoughts with virtue? Is the Holy Ghost a "constant companion" only for priesthood bearers? [D&C 121:45–46] Are women the only ones who might hold "an unchanging scepter of righteousness and truth"? Will either a man or a woman have "an everlasting dominion" without the other? The questions give their own answers in the asking. When the Lord speaks of righteousness, there isn't any conflict over gender—all of which leads me to ask, why is there such incredible energy expended by Latter-day Saint men and/or women over issues like women and the priesthood?" (Patricia Holland, "A Woman's Perspective on the Priesthood," July 1980).
What Joseph Fielding Smith said during this 1971 session of conference is what the priesthood means for all of us:
"This priesthood administers the gospel. It is a delegation of authority from the Lord himself and has been given to us so we can do whatsoever is necessary to save and exalt ourselves and our fellowmen in the celestial kingdom of heaven.

"All of us should qualify for the blessings of the house of the Lord, which are priesthood blessings bestowed upon us. My dear brethren, this matter of holding the priesthood is not a light or a small thing. We are dealing with the Lord's power and authority, which he has given to us by the opening of the heavens in this day so that every blessing might again be available to us, as they were when man was first placed upon the earth."
The men have been charged with the responsibility—and burden—to see that all have the opportunity to receive these precious, and necessary, ordinances of salvation.
I had the opportunity to hear Gracia Jones speak about her family once. She is the first direct descendent of Joseph Smith, to be baptized. The lesson she learned, as to her own personal priesthood responsibility, was to gather her family. She remembers asking the Lord, "Why don't you get a man to do it?" She distinctly heard a reply, "It is a mother's duty to gather her children." She recalled how Lucy Mack Smith, known to all as Mother Smith, bore her testimony often that she hoped all would be able to sit together in the Celestial Kingdom. I love that! We each have a part in this great priesthood work!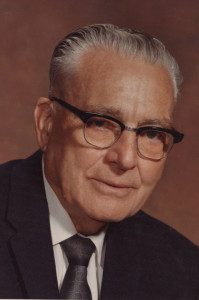 Also, speaking in this session of conference, Harold B. Lee shared a story of a lovely sister who bore her testimony at a husbands-and-wives meeting in Provo.
"She told about going through the temple with her husband. She told how he had been inactive, how he had smoked and hadn't been advanced in the priesthood, and how someone took hold of him and finally helped him to become worthy and ready to receive the priesthood; and the bishop had finally given him a recommend to go to the temple. After she had described that wonderful evening, she said, 'Here, five little girls came in to be sealed to their father and mother. This man of God pronounced us a family for the eternities.' And as she finished this story and bore her testimony, she looked over the pulpit and down in front of her where her husband was seated. She seemed to forget for that moment that there was anybody there but just the two of them, and she said to him, 'Daddy, I can't tell you how happy the girls now are and how grateful we are for what you have done for us, because, you see, Daddy, except for you who holds the priesthood, neither the children nor I could be together as a family in the hereafter. Thank God for our daddy who holds the key and unlocks the door to an eternal family home.'"
Having the priesthood with us is a family affair. The power of the priesthood seals families together for eternity and brings us all back into the presence of our Heavenly Father, hopefully to stay. There is no his and hers, there is no division of glory, there are only sons and daughters of God helping one another return.
I grew up with the idea that the Priesthood session of conference was only meant for the men. Where they are being told their sacred duty to use their priesthood assignment wisely, we women would be wise to pay attention and jump in with what womanly help we have been asked to perform. We are all needed. We are all blessed. And we have all been called to the work.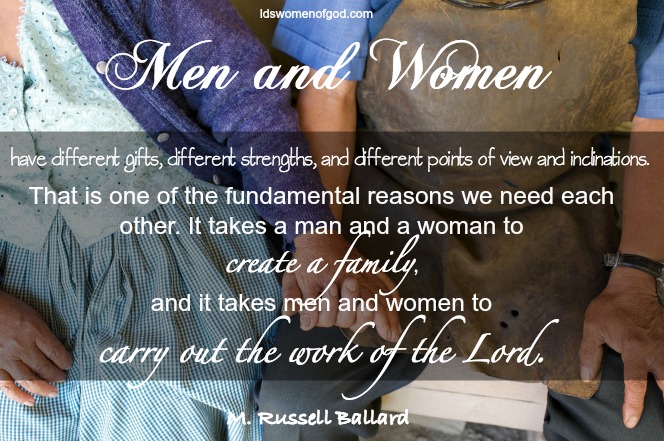 You can follow us on Facebook. Here are the other posts from General Conference Odyssey bloggers:
Mormon Privilege  Nathaniel Givens
Yes, you can get there from here  Daniel Ortner
Don't Do Acid  John Hancock
Commandments and Compassion  Michelle Linford
Becoming a Male Mother  SilverRain
The Way Back into Love  Chastity Wilson
LDS Conference October 1971- Spiritual and Secular Education in the Service of God  J. Max Wilson
Our Virtue – Faith and Education  Ralph Hancock
The Need to Belong  Walker Wright