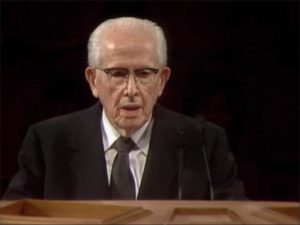 Are we listening? Really listening? When the prophets of the Lord speak, are we listening to their warnings? And what are we doing about it?
This week's General Conference Odyssey is from the Friday afternoon session of the April 1973 General Conference, Ezra Taft Benson gave a seminal talk on why it's so important to follow and obey the prophets of the Lord. This is an important topic, especially in our day, and one that was addressed often in these early conference sessions. "Watchman, Warn the Wicked" is an address that should be thoroughly read by every member of the Church over and over again. And I encourage you to do just that.
Why is it so important to have a prophet on the earth today?
On the Church website, we can read the basics of our belief. It states:
"We sustain the President of the Church as prophet, seer, and revelator—the only person on the earth who receives revelation to guide the entire Church. We also sustain the counselors in the First Presidency and the members of the Quorum of the Twelve Apostles as prophets, seers, and revelators. … Like the prophets of old, prophets today testify of Jesus Christ and teach His gospel. They make known God's will and true character. They speak boldly and clearly, denouncing sin and warning of its consequences. At times, they may be inspired to prophesy of future events for our benefit. We can always trust the living prophets." (Gospel Topics: Prophets)
The Lord's mouthpiece speaks for Him, maintaining the standards that have been set for our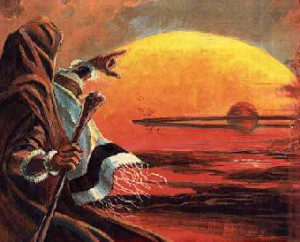 good, and calling those who strike at the standards to repentance.
Why do we need a prophet?
In his address, Ezra Taft Benson quoted this scripture, "…and the day cometh that they who will not hear the voice of the Lord, neither the voice of his servants, neither give heed to the words of the prophets and apostles, shall be cut off from among the people; For they have strayed from mine ordinances, and have broken mine everlasting covenant; They seek not the Lord to establish his righteousness, but every man walketh in his own way, and after the image of his own God" (D&C 1:14-16).
I believe this prophecy is being fulfilled once again, in our day. We need a prophet to keep us from wandering off into paths unknown. As morality disintegrates in this world, I'm continually amazed to watch other churches try to appease their flock by modifying their doctrine, when it should always be the wandering flock being called to repentance to stay true to truth.
Why does God send a prophet to bear His word?
Elder Benson quoted President Calvin Coolidge, who said it well: "We do not need more material development, we need more spiritual development. We do not need more intellectual power, we need more moral power. We do not need more knowledge, we need more character … We do not need more law, we need more religion. We do not need more of the things that are seen, we need more of the things that are unseen." Anyone who puts down the spiritual nature of our lives will destroy us and do all they can to keep us from our goal in the life to come. A prophet will help us stay in touch with our spirituality by speaking the language of God to us.
What is the prophet warning us of?
The same message is repeated over and over again, because this is what has been under attack over the ages. Elder Benson said,
"In The Church of Jesus Christ of Latter-day Saints chastity will never be out of date. We have one standard for men and women and that standard is moral purity. We oppose and abhor the damnable practice of wholesale abortion and every other unholy and impure act which strikes at the very foundation of the home and family our most basic institutions."
This tactic of Satan's has only gotten much worse over the years, but his main objective is to do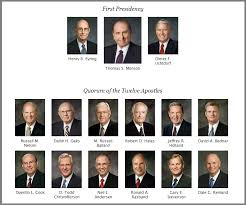 all he can to destroy individuals who have the potential of becoming members of God's eternal family in the kingdom of God.
In the past five years, have we been listening to the warnings from our present-day prophets? Here are just a few:
Pres. Thomas S. Monson:
"I offer to each of you the same advice: 'If you ever find yourself where you shouldn't ought to be, get out!'" ("Be Strong and of a Good Courage," April 2014)
Pres. Henry B. Eyring:
"Every major decision should be based on the effect it will have on a family to qualify for life with Heavenly Father and Jesus Christ. There is nothing in our priesthood service as important as this" ("Eternal Families," Apr. 2016).
Pres. Dieter F. Uchtdorf:
"Satan, our adversary, wants us to fail. He spreads lies as part of his effort to destroy our belief. He slyly suggests that the doubter, the skeptic, the cynic is sophisticated and intelligent, while those who have faith in God and His miracles are naive, blind, or brainwashed. Satan will advocate that it is cool to doubt spiritual gifts and the teachings of true prophets. I wish I could help everyone to understand this one simple fact: we believe in God because of things we know with our heart and mind, not because of things we do not know" ("Be Not Afraid, Only Believe," Oct 2015).
Elder Russell M. Nelson:
"The fulness of the earth is promised to those who keep the Sabbath day holy. … we know that wherever we live we are to be examples of the believers among our families, neighbors, and friends. True believers keep the Sabbath day holy" ("The Sabbath Is a Delight," Apr. 2015).
Elder Jeffrey R. Holland:
"Be strong. Live the gospel faithfully even if others around you don't live it at all. Defend your beliefs with courtesy and with compassion, but defend them" ("The Cost–and Blessings–of Discipleship," April 2014).
Elder D. Todd Christofferson:
"Our claims for the role of marriage and family rest not on social science but on the truth that they are God's creation. … In the premortal world, Lucifer rebelled against God and His plan, and his opposition only grows in intensity. He fights to discourage marriage and the formation of families, and where marriages and families are formed, he does what he can to disrupt them" ("Why Marriage, Why Family," Apr. 2015).
Ezra Taft Benson concluded back in 1973, "It is our obligation and right as leaders to speak out against current evils–evils that strike at the very foundation of all we hold dear as the true church of Christ and as members of Christian nations." I'm thankful for prophets who lead us and guide us safely on the path toward our Heavenly Father's home.
Follow us on Facebook and enjoy reading other GCO posts:
Reason and Truth Rattling Around My Brain Nathaniel Givens
Moral Foundations and Sacred Testimony Daniel Ortner
Doubts and People Walker Wright
That Which is of Most Value SilverRain
The Political is Personal Marilyn Nielson