Three things caught my attention this week in the Saturday morning session of April 1973 General Conference: Henry D. Taylor, his talk on the Sacrament, and a renewal on my part.
The day after my husband and I got married, in Salt Lake City, we were looking for a place we could attend church and happened on Elder Taylor's ward. He wasn't a "well-known" general authority, but since then, he has always evoked fond memories for me. Many years later, while serving over a care facility, once again in Salt Lake City, my husband and I became acquainted with his wife, Ethelyn, who was a resident there. It was Ethelyn who taught me a great lesson on just how precious the Sacrament is.
Each week, after holding Sacrament meeting for the residents, my husband and I would take the Sacrament to those residents who were unable to attend the service. Ethelyn was very feeble at the time. She was unable to get out of bed, or raise her head up from the pillow. Yet, she clearly wanted the Sacrament every time we came. Unable to even lift her hands to reach for the bread, or take the cup to her lips, my husband would place the bread against her mouth for her, and tip the cup gently, while holding her up just enough not to spill. Each time, she would look into my husband's eyes and say, "Thank you."
This was a great lesson to me on how the Savior's sacrifice affected Ethelyn's life and belief. It has caused me to seek a constant, and on-going, renewal. I will always need the Sacrament in my life to Re-place, Re-order, and Re-member.
As I read this talk, I began asking myself questions. First of all, I wondered just how many talks have been given over the years on the Sacred Sacrament. After conducting a general search, I came to the conclusion that each time we talk about the Savior, we are talking about His Sacrament. This is an overwhelming thought as it places everything in order for me once again. I believe that Jesus Christ is the center of all things. When life happens and I get caught up in various demands, fires, and personal desires, I have the great blessing of re-placing Him at my center every Sunday.  
Another question I asked myself was what do I think about during the Sacrament? Sacrament meeting Sacrament time is an ideal place for my mind to run the mile, twice. My mind wanders incessantly. I'll have a thought and within one minute's time I will have thought of a dozen other things, landing at an entirely different place wondering how I even got there. But this is a perfect place to learn how to control my thoughts. Preparing in advance would be a helpful solution, instead of it being a free-for-all. I think it's a matter of re-ordering my thinking. In my morning prayer I might think of something to ponder throughout the day. Right before the meeting I might find a scripture passage to read and think about. Sometimes, pondering on the hymn just sung is enough. The Sacrament is a good time for me to show the Lord that I can control my thoughts, even re-order them in such a way that Jesus Christ is first in my life, as I begin a new week.
The last half of Elder Taylor's talk reminded me of the importance to live by the Spirit. This is the promise that we are given by the Lord every time we partake of His Sacrament. When we were baptized, isn't this what we wanted? To have the Holy Ghost as our constant companion? The Sacrament is an opportunity for us to start afresh and re-member our membership in the Church of Jesus Christ.
When we live by the Spirit of God, we can actually overcome our weaknesses. We can move forward along the path instead of backwards, or back and forth. Instead of re-making the same mistakes over and over again, the Spirit gives us the chance to look outside ourselves to see how small we really are and how great the Plan of our Father really is.
My final thought seemed to jump off the page as I read Elder Taylor's talk. I've heard it a million times. This is not new information to me. Yet, the Spirit spoke to me and said, "Listen up!" Luke 22:44 states:
"And being in agony he prayed more earnestly."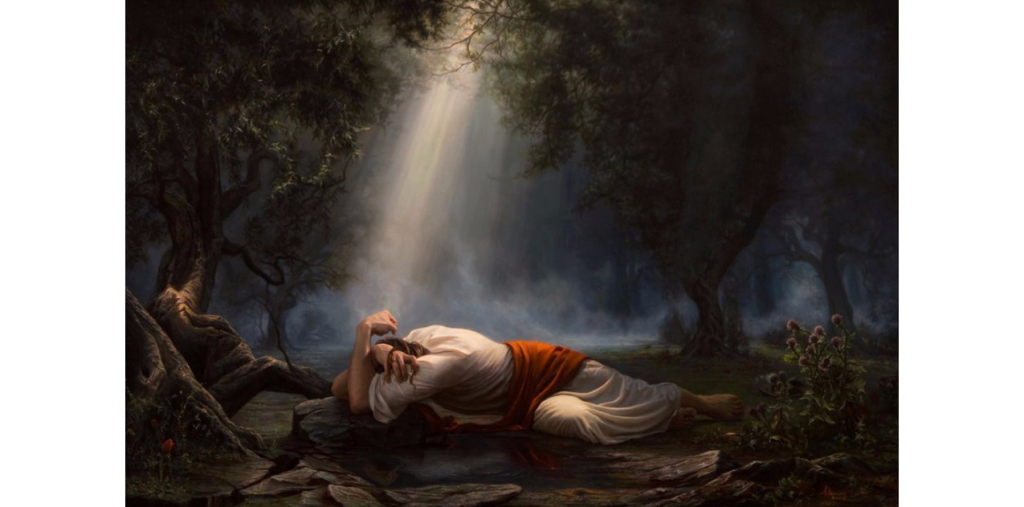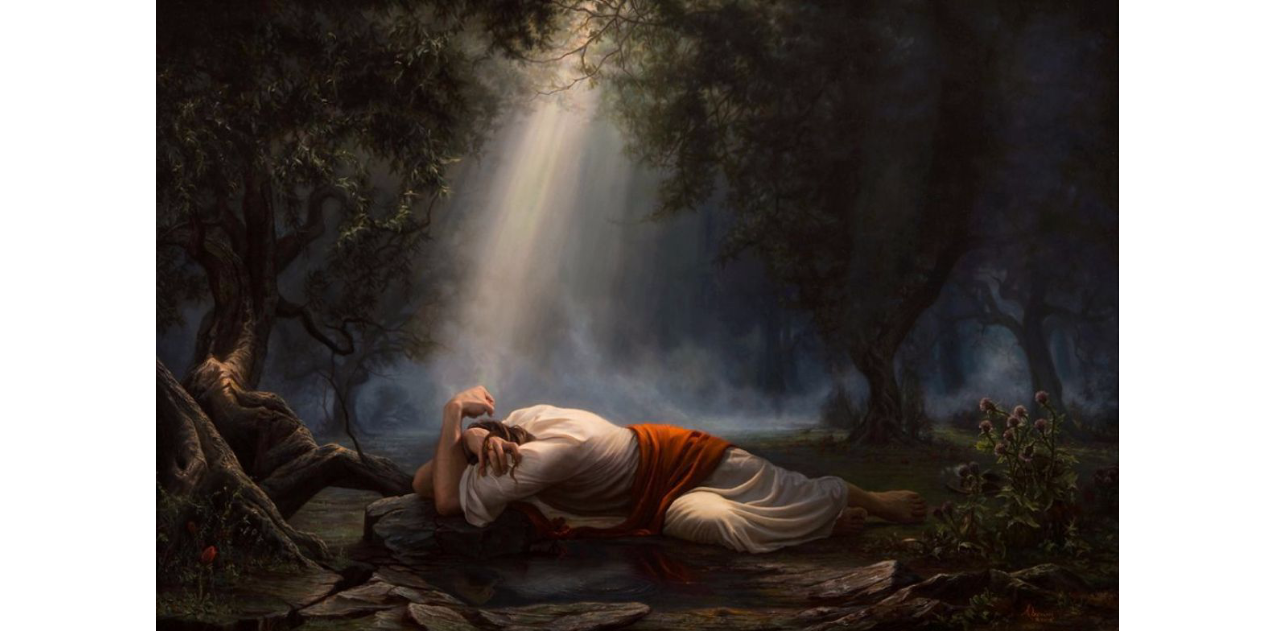 In the second that it took to read those words, I was reminded that we were all meant for pain. We are supposed to struggle, question, experience, and feel all manner of pain in this earthlife. Through our pain we are to pray more earnestly; seeking God's comfort, wisdom, and loving arms around us. The Spirit reminds us where to turn, if we will but look and live (Alma 37:47).
Hence, the Sacrament has the potential to re-place Jesus Christ as our Center, help us re-order and prioritize our lives, and re-member our membership. The Spirit will help us succeed, even (and especially) through our painful and difficult lives, I so testify.