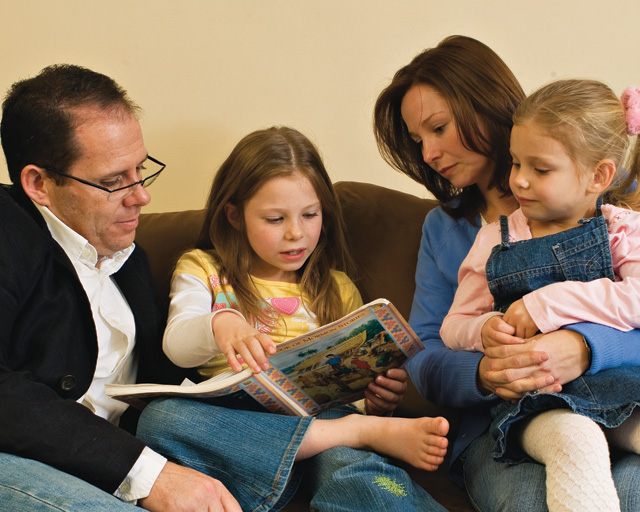 The Church of Jesus Christ of Latter-day Saints will always, and forever, talk about the importance of righteous influence in our homes. Every talk, given in this October 1973 session of conference, can be tied to how we must conduct ourselves IN our families, as well as OUT in the world because of the expected training that should go on in our homes.
James E. Faust reminded us that fathers are the head of the family. We live in a society where many fathers aren't taking their proper place in the home. And even those who are, struggle with deserving respect, or even receiving the respect they may deserve.  
Not only should husbands and wives act better toward one another, but discipline has lost its important place in the home. He says, "Children want and need discipline." There are those who would argue that statement, but from Pres. McKay, we get the hard truth: "If we do not adequately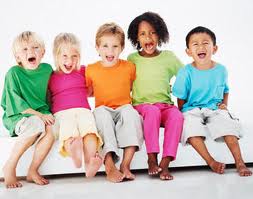 discipline our children, society will discipline them in a way we may not like." We all know this is true, because we have all experienced consequences from bad choices.
With all of these warnings given to us 43 years ago, we seem to have allowed Satan to influence more than we have suspected over the years. Granted, there is no perfect family, and every family will go through some trying times. But, even while we agree that families are under attack, we still probably aren't putting our whole heart into the "security and stability" Elder Faust urged us to do.
Pres. Harold B. Lee spoke on self-respect, another area that has tragically been corrupted. He used one of my favorite "reminder scriptures,"
What? know ye not that your body is the temple of the Holy Ghost which is in you, which ye have of God, and ye are not your own? For ye are bought with a price: therefore glorify God in your body, and in your spirit, which are God's (1 Cor. 6:19-20).
When we really understand the full meaning of that scripture, we know that we owe Him our self-respect (because He seems to think we're worth dying for), and we owe it to Him to raise our children in the gospel by which He offers us salvation.
Nothing is easy! It's hard to live in a fallen world. Making bad choices is second nature to most of us. And sometimes we just can't seem to break out of that mold. But isn't that the beauty of the gospel? That we get to practice over and over again, until we get it right. And it's entirely possible that we will never get it right, unless we give it over to the Lord. H. Burke Peterson reminded us that prayer is THE answer. We were meant to struggle on this earth; to feel pain, experience adversity, even terror and famine (see Hel. 12:3). This is why we have families, be it ancestors, descendants, and friends. We are never alone in our trials. We can gain strength from one another's righteous influence, and we can pray for one another with power.
Additionally, Marion D. Hanks gave an excellent talk on forgiveness. More than anywhere else must we learn to forgive within families. We all sin and carry the burden of regret. And these our Savior is willing to take from us completely. But one thing we struggle to really accept is that Jesus Christ can also relieve us of the heavy burden we refuse to give him–of forgiving someone. We tend to like to keep those feelings. Elder Hanks closed with this plea:
"God help us to rid ourselves of resentment and pettiness and foolish pride; to love, and to forgive, in order that we may be friends with ourselves, with others, and with the Lord."
One final thought was given by Boyd K. Packer on inspiring music.
While visiting with my teenaged granddaughter recently, she started spouting out the words to Hamilton, the musical. The words tell the story and history, but there are so many words, and the music is so fast, it's impressive to see them all delivered with such precision. Where these are clever,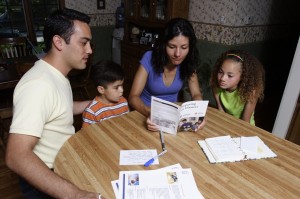 historically-sound words, it's evidence that other, more explicit, words are also easily picked up by our youth. Elder Packer urges us to beware and "be surrounded by good music."
Parents have been commanded, urged, and reminded, over many years, of the importance of righteous influence. We must guard our families, raise them well, and teach them to respect themselves, because God loves them. He is the one we must all learn to turn to as we all live our imperfect lives.
Other General Conference Odyssey posts:
Your True Identity as a Human Being Nathaniel Givens
Channels Marilyn Nielson
Forgiveness, Boundaries, and Reconciliation Walker Wright
Respect for Self and for Others Daniel Ortner