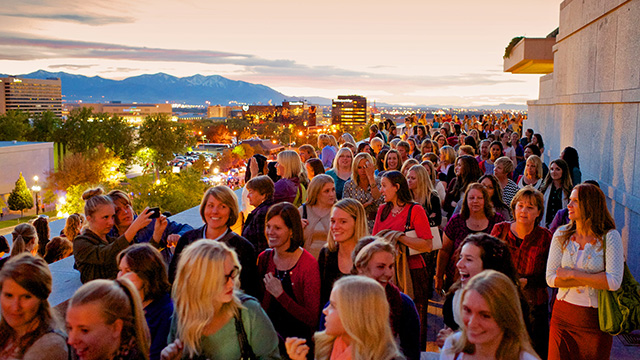 Although this session was intended for the men who are holders of the priesthood, I wish to convert it to the women, who have priesthood power they may not realize. As women, we have absolute power, from heaven, in order to fulfill the many responsibilities that rest upon us. As Relief Society sisters, with a special charge to save souls, we must actively choose to use the priesthood power of the Relief Society.
From Robert L. Simpson's talk, "Our Fundamental Obligation: The Priesthood."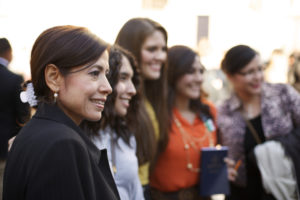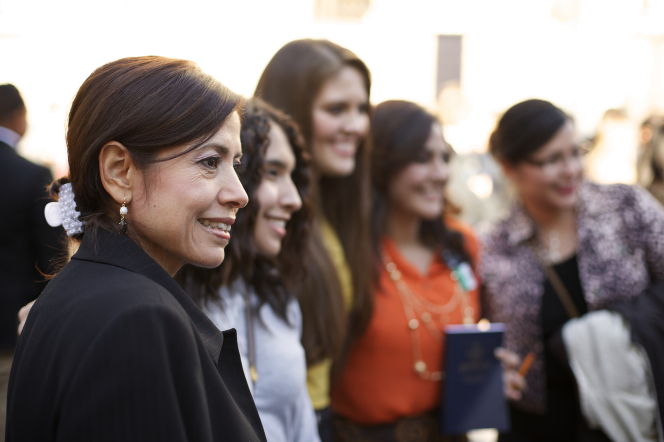 "We attending this meeting tonight have accepted the obligation of [Relief Society.] The commitment has been made, and there is really no excuse for failure because '… the Lord giveth no commandments unto the children of men, save he shall prepare a way for them that they may accomplish the thing which he commandeth them' (1 Ne. 3:7). With a promise like that, there is really no excuse for us to fail."
*********************
"Now, [sisters of the Relief Society], after reviewing these divine appearances–God the Father; Jesus Christ, his Son; John the Baptist; Peter, James, and John; and other ancient prophets–doesn't this make you excited about this great work!"
**********************
"The [Visiting Teaching program] would take on a rich, new meaning, and I would remind myself as I approached each home that I was the Relief Society president's personal representative, that poor and needy people would be blessed more abundantly as a result of my efforts to participate in what James described as 'pure religion and undefiled.'"
**********************
"If I were [a young sister] just starting out, I would practice kindness, patience, and love unfeigned. I would check my priority system constantly just to make certain that my course was true and that eternal life was my destiny."
***********************
"Knowing all that I know about eternity, I would remember above all else the wise counsel of the past: that if you spend all your days and save the whole world but lose your own family, you will be counted as an unprofitable servant."
***********************
"Our fundamental obligation is to the [Relief Society] of God which cannot be regarded casually, as though it were a man-made club or a mere fraternal organization."
I began to think more deeply with N. Eldon Tanner's talk, "Obedience."
"If we are to accomplish what we have been called to do, we must honor our [womanhood], magnify our [station], and as President Lee has admonished, love God and keep his commandments. To keep the commandments requires self-discipline and obedience to the law."
***********************
"You have been given the gospel. You are an example to the world. Be a good one."
 ***********************
"Whatever God requires is right, no matter what it is, although we may not see the reason thereof until all of the events transpire."
Generally speaking, women forget just how much power they have being daughters of God. We have priesthood power to perform daily miracles according to our faith. Do we really believe that? The power we hold, as women, sits idle until we choose to recognize it and use it. N. Eldon Tanner offered a thought-provoking analogy that can be likened to the power we hold as women.  
"What a terrible thing it would be if we couldn't depend upon the sun coming up in the morning. How uncomfortable we would be if it were just a few hours late. We would freeze, and there would be very little life, if any, left upon the earth, just because the sun said, 'Well, I won't do it today.'"
Sisters, we are the sun! Do we hide ourselves from our responsibilities as wife, mother, sister, friend, daughter, or neighbor? Do we talk ourselves out of doing service for others? Do we neglect members of our family for temporal gratification? Do we allow our weaknesses to overpower our ability to call upon the powers of heaven to strengthen us? Do we exercise our strengths in the name of Jesus Christ?
I really started putting pieces together with President Harold B. Lee's talk.
"We can't be [women of God] and be like other [women]. We must be different, because [Relief Society] means a fellowship in the royal household of the kingdom of God."
Women are often given challenges, by our Relief Society General Leaders, in the form of a new program or directive. I challenge you to go back through our Women's Meetings and listen for them. Not all ward Relief Society presidents are immediately convinced, however, and are slow to act, and as a result, these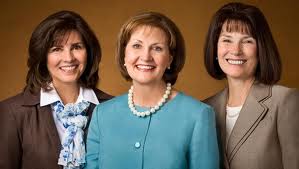 new programs are not discussed or implemented. Pres. Lee said, "I am sure there are many who need this program but they have been cheated because many of the [Relief Society presidents] where we are are not converted to it. Therefore, they are not really trying to take the leadership in getting this thing started."
What have you Relief Society presidents done about the "I Was A Stranger" directive we were all given Spring 2016? What about the invitations to teach our families about the atonement, pornography, the Sabbath Day, and any number of practices and warnings we have been given? As a Relief Society president, you have power to receive and act on inspiration to institute these directives for your sisters' welfare. That is the power you hold in your calling and Pres. Lee pleaded for you to take on that leadership.
Unfortunately, all summer long church seems to be put on hold while families vacation, and every holiday weekend there is a noticeable decline in church attendance. Many families believe that stake conference is just a day off of having to go to meetings. How would members of these families ever know that the answers they so desperately seek are being given during these meetings, but they've missed the message? If only they were there to receive the power that comes from hearing an inspiring talk during a conference.
N. Eldon Tanner said, "Surely we can give one day out of seven serving the Lord who came and gave his life for us." How much are we willing to offer of ourselves to the Lord? What if He said to us, "'Well now, just how much can I keep from giving [her]? How close can I figure this blessing?'"
Pres. Lee told of a woman seeking a divorce from her husband. But after attending conference she came to him crying, "I have had the answer to every problem. This session has changed my life. I am a woman different now, because I have understanding that I never had before. I am going back. I am going to take care of my family. I am going to love my husband, and I am going to correct the mistakes that are in me, where I think most of the problem lies."
By attending all of our Sunday meetings, especially Stake and General conferences, we just might hear the answers to those very things we struggle with. We use our personal power wisely when we decide to go, and take on the challenges that the spirit reveals to us as we listen. Relief Society presidents will receive inspiration on how best to help their sisters jump the hurdles of life, and strengthen the power within themselves.
Power comes to those who recognize and magnify their spiritual nature. There are no shortcuts, yet with God's power we tend to fly over the minutiae the world offers as weak substitutions. It is a far better thing to depend on God, to obey Him, to seek Him diligently, and to call upon the power He has in store for each one of his daughters to use.
Additional General Conference Odyssey posts:
The Golden Door Nathaniel Givens
A Global United Brotherhood Daniel Ortner
Some great thing Marilyn Nielson