This General Conference Odyssey post is for the April 2017 General Conference:
Wow! General Conference, and listening to our prophets, was great! I was reminded of so many wonderful things. I learned where I needed to improve, and I felt the spirit strengthening my resolve to follow the Savior. What else matters?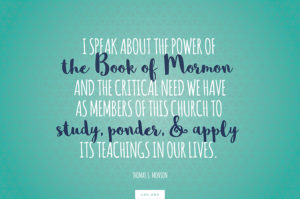 It's almost expected now to hear, in the audience, people who refuse to sustain the prophet and 12 apostles. But there were talks that gently called them out, pleaded with them to "see," and encouraged the rest of us to hang strong and not waver in the wind of their minor discord.
That's what conference did for me. It strengthened me. It's hard to stay consistently strong when there are those all around who frankly wear us down. People can be argumentative, caustic, and unkind.
In fact, we were told that all of us can be argumentative, caustic, and unkind … and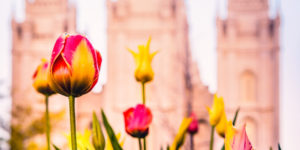 maybe sometimes we don't even realize it. Our world is becoming an angry melting pot and maybe we all need to take a step back and smell the flowers.
We were blessed to hear from our weakening prophet, seer, and revelator, Thomas S. Monson. He is physically weak but so spiritually strong. He was confident and powerful when he reminded us to do just a few things in the 8 minutes (Priesthood and Sunday morning sessions combined) he spoke to us:
Emulate the Savior. "If [ye] have not charity [ye are] nothing" (Moroni 7: 44).

Speaking specifically to the men, he exhorted them to honor their priesthood by showing kindness, charity, and love. Yet, this is something we all can/must do, regardless of gender.

When we are kind, we can call down the power of heaven for ourselves, our families, and our fellow travelers.

Gain a strong testimony of the Savior, Jesus Christ.

Gain a firm and sure testimony of the Book of Mormon and Joseph Smith. If you don't have one, get one.

Read the Book of Mormon every single day. This book will carry you through difficult times and keep you strong. It brings the spirit into your life and will bring Heaven's help.
Simply put: "Thou shalt love the Lord thy God with all thy heart, and with all thy soul, and with all thy mind. This is the first and great commandment. And the second is like unto it, Thou shalt love thy neighbour as thyself" (Matt. 22:37-39). At least, that's what I thought as I listened to him. "On these two commandments hang all the law and the prophets" (vs. 40). What else matters?
Additional General Conference Odyssey posts:
From the simple to the miraculous Marilyn Nielson
The Step 3 General Conference G