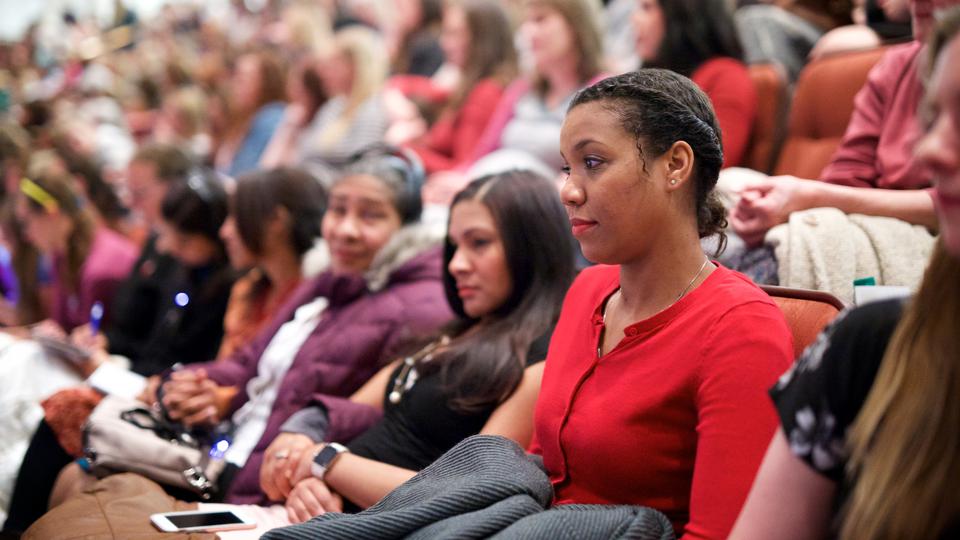 I've heard many people express a positive excitement for the new Come Follow Me Sunday schedule, but I have also heard great concern about how it's to be conducted and administered. As I have spent years studying the purpose and destiny of our Relief Society, I can testify this new program aligns well with what we can accomplish as a sisterhood. May I offer a few ideas that may help us all catch the vision?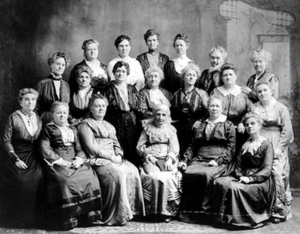 Back in the early days of the church, in the Salt Lake Valley, our Relief Society was full of sisters with spirit, with THE spirit as a matter of fact. I love reading stories of their faithfulness and ingenuity. They understood that with the power of the Holy Ghost, they could literally accomplish anything. And they did!
And we can too!
Our time is full of darkness and distraction. Satan is stealing away our faith, our children, and even our hope in some cases. We cannot let him steal anyone or anything else that we love. Can we? NO! As an organized sisterhood, we have power, real power! to fight against Satan. Next year we can use our Sundays to help us do just that.
Logically, we are a little worried about HOW the program is going to work, and WHAT we might do to make it transition, but really, we should be looking at the WHY.
Why is this change being made? Why are we being asked to change our comfortable traditions? I believe we must discover the answer as we draw on the spirit to guide us down the path He wants us to travel.
The Spirit Must Be Our Teacher
Teachers are now to be facilitators. What does that mean? It means teachers don't have to be terribly creative anymore. They don't have to know everything either. They do, however, have to be spiritually prepared to teach and discuss doctrine. Yes, sisters, in order to overpower Satan we MUST know, study, and share our doctrine. We've done this before in our Sunday meetings, but now we have an opportunity to move up a level and add intensity and purpose to our understanding. Now, what is expected of the teacher is to be diligent in allowing the spirit to teach, and seeing that the sisters feel the teaching of that spirit.
Relief Society Council Ideas
Every first Sunday is to be a council meeting with open discussion. This is where most of us are feeling concerned. But this is the very meeting that just may change everything!
Why are we being asked to change anything? Because we are queens in embryo, that's why. We have a divine responsibility to act. We have power to influence one another, raise our children in righteousness, and glorify our Savior in all our actions. And the Lord needs us desperately–now, at His final curtain.
As we gather together, let our discussion take on a distinctive spiritual nature of what we're capable of achieving. Don't criticize, but be a critical thinker. We need solutions. We need strength. We need conviction and testimony.
There are several books now available that aren't in any of our church curricula but are full of much wonderful spiritually fortifying information. What benefit do they offer? They share stories of faith against difficult circumstances. Just what we need right now!
The First 50 Years of Relief Society
…and many others.
Elder Bednar is well known for his rather direct urgings for us to act, and not be acted upon. With this idea, what discussion might come when sisters gather together to do just that.
Each one of us has different gifts and talents. How can this council meeting be used to strengthen these gifts and talents, and our sisters when they use them? One example that always presses upon me is political issues. Yes, I know politics should not be discussed at church, however, political issues should concern us all. Some of us are simply more interested than others and know how to get involved effectively. This council may be an opportunity for certain issues to be discussed by certain knowledgeable sisters in your group. Allow those with various talents and interests to lead discussion of value and information. Then find ways to ACT for good as a sisterhood.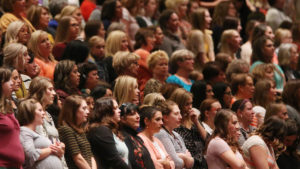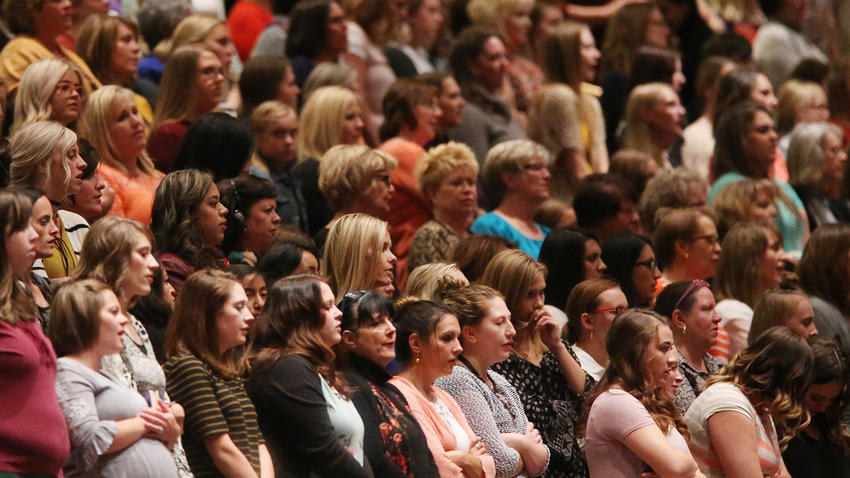 Do you remember the Good News Minute? It was fun to hear good news shared among the sisters. That is, until it got out of hand and went overboard. Many good things go overboard and take us off track to the true objective we originally intend. Make sure your time in council is truly led by the spirit. That testimonies are shared. That solutions are offered and plans are made for continued growth in the sisterhood.
We are not doing enough now. This program has the potential to do great good in our future. Let the spirit be our guide and our motivation. Don't be afraid to think outside the box, but do it with the spirit of righteous doing. Sisters don't have to be weeping from womanly emotion at every meeting, but discussions should allow inspiration and edification to spill over into other activities led by faithful sisters.
It may be more important than ever before to use mini classes to further the good works of our sisterhood. Yes, we're busy, but we are bolstered when we work side-by-side. An observant RS President will know the interests of her sisters and know how to build their abilities and aid their spiritual growth through purposeful gatherings.
Sisters, don't be afraid of this new program. Take the time you need to gather your inspired ideas and don't be afraid of failure. Trial and error will be part of the fun as all sisters lend their own inspiration. But always stay focused on the end result. This is our great cause, to build the kingdom of God and prepare all for eternal life.
It is time to put our God at the forefront of our everyday lives. As the early Saints demonstrated before us, we too can be inspired to greatness.
Confession: I've seen this change coming for a while now and have written about it more than once. Here's a list of the posts over the years. Feel free to glean anything useful you might read from them.
Catch the Vision of Come Follow Me
RS Meetings: They Are a'Changing
How To Use the Daughters in My Kingdom Book
Relief Society: An Action Group
A Personal Guide for Sunday Lesson/Scripture Study