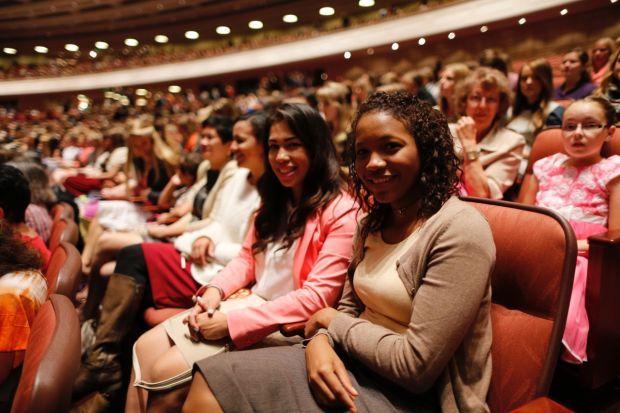 I was just reading through Sharon Eubank's recent conference address, "Turn On Your Light," and the message I got from her, loud and clear, was that we have been called on a mission. Are we righteous enough to accept the call? Are we articulate enough in our faith, knowledge, and ability to share? Will our light shine to penetrate the darkness of the world?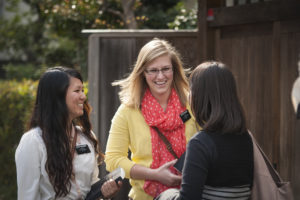 There are not very many naysayers in the world, but they all have mighty loud voices that fill us with doubt and fear. If we are to fulfill our mission, we need to look to God instead of them and step forward.
Are We Righteous Enough To Accept the Call?
Apparently, the prophets believe we can be. Did you read all the quotes she pulled out of the Daughters in My Kingdom book? Our leaders have put their faith in us, the women of the Church, for a long time. How are we doing? I think we're doing better than we think we are. We just need to hear and see one another better to gather our strength and courage. But it's there, and I see it every day.
None of us is perfect, but most of us are striving to "develop that inner connection with God." And we women know how to pick ourselves up and start anew, don't we? You bet!
Are We Articulate Enough In Our Faith, Knowledge, and Ability to Share?
I agree with Sis. Eubank, when she says, "Each of us needs to be better at articulating the reasons for our faith." Women tend to back off from scriptural discussions. I've often wondered why that is. If we don't become comfortable with the scriptures, it's hard to become articulate in our faith. Of course, when it comes to service, we women have that down to a science. What can we become if we can share our faith in action AND scripture?
Let us take Peter's words to heart:
But sanctify the Lord God in your hearts; and be ready always to give an answer to every man (or woman) that asketh you a reason of the hope that is in you with meekness and fear: (1 Peter 3:15).
Will Our Light Shine to Penetrate the Darkness of the World?
All of us have met someone who just exudes light. When we're around them we feel happy, the air
changes somehow, and we like hanging out with that person. We can become that person. That person has worked at building their relationship with their Savior, and we can too.
Jesus Christ needs us to be the light of the world. It takes constant effort, but the reward offsets the sacrifice immediately. Our callings are an important place where we can be a light to those around us.
How many people depend on the calling you hold, right now? In what way can you be a messenger for Jesus Christ as you fulfill your calling? What inspiration have you asked for, and received, in regard to your calling? Have you tapped into your spiritual gifts, given to you by Heavenly Father, to bring light to others?
Jesus Christ needs us to awaken to the urgency of the time we are in, today. We are in the eleventh hour and darkness is spreading fast and frighteningly. But, if we understand what our mission is, and fill ourselves with His light and spirit, we can be the change that we have been called to be.
Sis. Eubank tells us that "we need to practice living the gospel before the emergency." On a daily basis, may we take that necessary time to practice until we are comfortable with the idea of walking beside Jesus. I mean, really, who doesn't want to be used in His kingdom?